Welcome to PeterHacker.io – Cyber Security Events Speaker Hire!
Are you in search of a dynamic and knowledgeable cyber security consultant speaker to elevate your upcoming event? Look no further. At PeterHacker.io, we provide expert speakers who specialize in cyber security and are equipped to deliver engaging and insightful presentations that leave a lasting impact on your audience.
Stay Informed and Connected with Cyber Security Events
Discover the latest trends, insights, and advancements in the field of cyber security at PeterHacker.io's highly anticipated Cyber Security Events in Germany. Our events bring together industry leaders, renowned experts, and like-minded professionals for engaging discussions, informative sessions, and networking opportunities. Stay ahead of the curve and gain valuable knowledge on topics such as threat intelligence, data protection, secure coding, and more. Whether you are a seasoned professional or just starting your cyber security journey, our events provide a platform to learn, share ideas, and foster meaningful connections. Join us at our upcoming Cyber Security Events and be part of the cutting-edge advancements in safeguarding digital landscapes.
Explore Cutting-Edge Cyber Security at PeterHacker.io's Fairevent in Germany
Immerse yourself in the world of cyber security at PeterHacker.io's premier Cyber Security Fairevent in Germany. Join industry leaders, experts, and enthusiasts as we showcase the latest innovations, technologies, and solutions in safeguarding digital ecosystems. From interactive demonstrations to insightful panel discussions, our Fairevent offers a unique opportunity to stay abreast of emerging threats, explore advanced security measures, and connect with like-minded professionals. Whether you're a business owner, IT professional, or simply curious about cyber security, our Fairevent provides a platform to deepen your understanding and enhance your organization's defenses. Don't miss out on this exceptional gathering of cyber security expertise. Reserve your spot at our Cyber Security Fairevent today and empower yourself against evolving digital risks.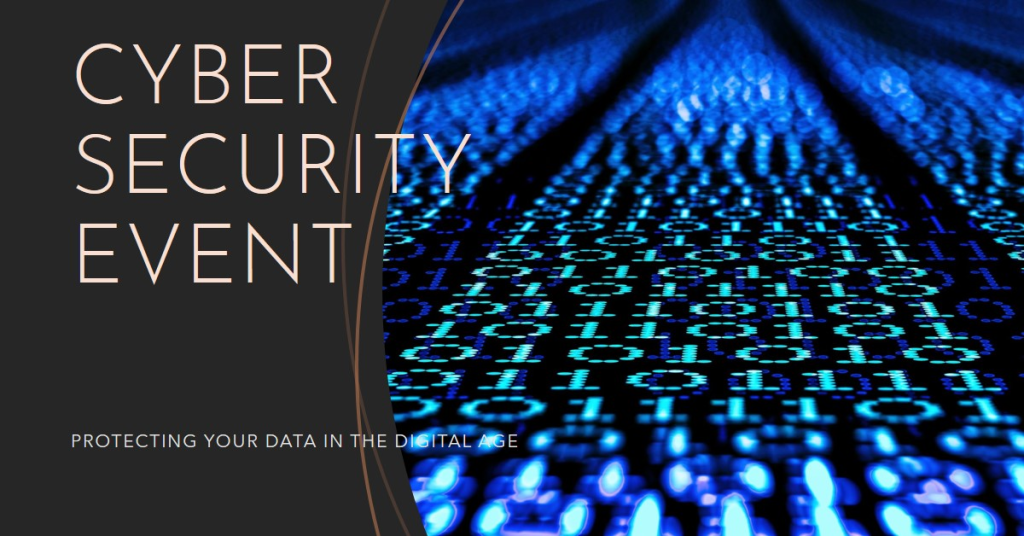 Our Cyber Security Consultant Event Speaker offers:
Expertise and Knowledge:
Our speakers are experienced cyber security professionals with in-depth knowledge of the industry. They stay updated with the latest trends, emerging threats, and best practices, ensuring that their presentations are informative, relevant, and tailored to meet your event's objectives.
Engaging Presentations:
We understand the importance of captivating your audience. Our speakers are skilled in delivering engaging and interactive presentations that keep participants actively involved. They employ various techniques, such as real-life case studies, demonstrations, and audience participation, to make their talks memorable and impactful.
Customized Content:
We believe in the power of customization. Our speakers work closely with you to understand your event's theme, target audience, and specific requirements. They tailor their content to align with your goals, ensuring a seamless fit and maximum relevance for your event.
Diverse Topics:
Our speakers cover a wide range of topics within the cyber security domain, including but not limited to threat intelligence, data privacy, cloud security, incident response, and secure coding practices. You can choose a speaker who specializes in the specific area that aligns with your event's focus.
Whether you are hosting a Cyber Security Event, Cyber Security Fair, Cyber Security Summit, or any other cyber security-related gathering, our speakers can add immense value and expertise to your program.
Enroll now and unlock the opportunity to speakers participate in the Cyber Security Fairevent and Summit!
We understand that every event is unique, and we offer flexible engagement options to meet your specific needs. Whether you require a keynote speaker, panel discussion participant, workshop facilitator, or a combination of formats, our speakers are adaptable and can cater to your event's format and duration. We strive to provide a seamless and tailored experience that aligns with your event's goals and ensures maximum impact.
To hire a cyber security consultant speaker for your event, visit our webpage at www.peterhacker.io and fill out the speaker hire request form. Our team will get in touch with you to discuss your requirements, provide speaker options, and ensure a seamless hiring process.
Book Top-notch Event Speakers for Cyber Security with PeterHacker.io
Looking for exceptional event speakers in the field of cyber security? Look no further than PeterHacker.io in Germany. Our roster of renowned experts and thought leaders is available for hire to elevate your event to the next level. With extensive knowledge and expertise in cyber security, our speakers deliver engaging and informative presentations that captivate audiences and provide invaluable insights. Whether you're organizing a conference, workshop, or corporate event, our event speakers will deliver impactful talks on topics such as threat intelligence, data privacy, secure coding, and more. Make your event a success with PeterHacker.io's top-notch event speaker hire services in Germany. Contact us today to secure the perfect speaker for your cyber security event.
Trust PeterHacker.io to deliver an exceptional speaker who will educate, inspire, and empower your audience to navigate the complex world of cyber security. Contact us today and take your event to the next level with our expert cyber security speakers.