Welcome to PeterHacker.io – Cyber Security Conferences 2023!
Stay ahead of the curve and immerse yourself in the latest trends, technologies, and strategies in the world of cyber security by attending the CyberSecurity Conferences 2023. At PeterHacker.io, we are proud to bring you a series of highly anticipated conferences that will gather industry experts, thought leaders, and professionals from around the globe.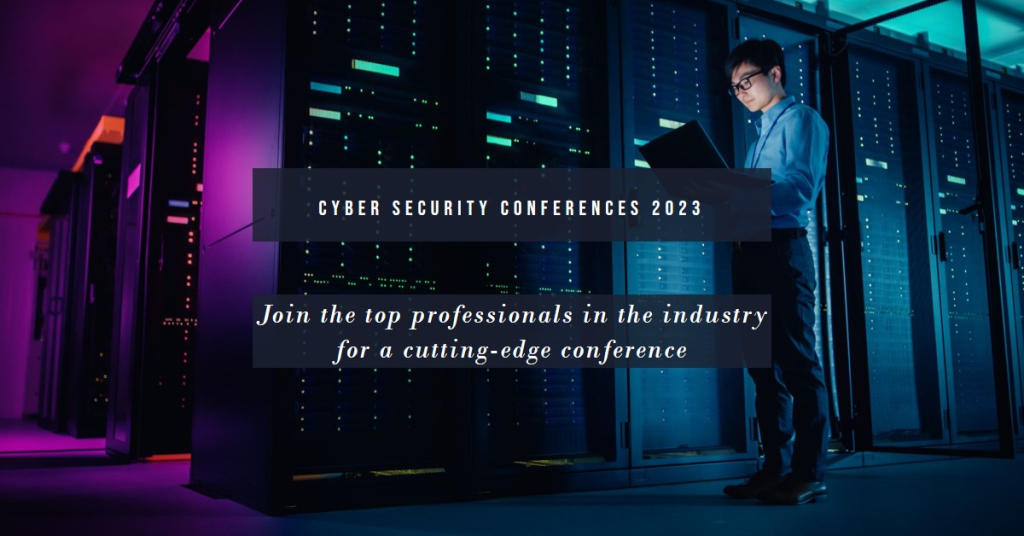 Our Cybersecurity Conferences 2023 will feature:
Cutting-Edge Presentations:
Gain insights from renowned experts through engaging keynote speeches, panel discussions, and technical presentations. Our lineup of esteemed speakers will share their knowledge and experiences, providing valuable perspectives on emerging threats, innovative solutions, and best practices in cyber security.
Industry Networking Opportunities:
Connect and collaborate with like-minded professionals, practitioners, and decision-makers in the cyber security field. Our conferences provide ample networking opportunities, enabling you to establish valuable connections, share ideas, and foster partnerships that can drive your career or organization forward.
Interactive Workshops and Training Sessions:
Deepen your knowledge and enhance your skills through hands-on workshops and training sessions conducted by industry-leading professionals. These sessions will cover a wide range of topics, including incident response, ethical hacking, secure coding, risk management, and more. Expand your expertise and gain practical insights that you can immediately apply in your work.
Exhibitor Showcases:
Explore the latest advancements in cyber security products, services, and technologies showcased by leading solution providers. Engage with exhibitors to discover cutting-edge tools, innovative solutions, and industry-leading practices that can bolster your organization's security posture.
Thought-Provoking Discussions:
Participate in thought-provoking discussions on pressing cyber security challenges, regulatory compliance, privacy concerns, and the evolving threat landscape. Contribute to the conversation and gain valuable insights into the strategies and tactics employed by industry leaders to combat cyber threats effectively.
Mark your calendars for the Cyber Security Conferences 2023, where you'll have the opportunity to gain knowledge, network with industry professionals, and explore the latest advancements in cyber security.
Enroll now and unlock the opportunity to participate in the Cyber Security Conferences in 2023!
We unite cyber security enthusiasts, professionals, and thought leaders at our esteemed Cyber Security Conference. To stay informed about the upcoming conferences and secure your spot, visit our website at www.peterhacker.io. Stay tuned for updates on conference dates, speakers, agenda, and registration details. We look forward to welcoming you to the premier cyber security event of the year.
Join us at PeterHacker.io and be part of the global cyber security community driving innovation, collaboration, and resilience in today's digital landscape. Together, let's shape the future of cyber security.