Empowering Internet Awareness speakers: Insights from Cyber Security Experts and Speakers
In the digital age, where the internet plays a central role in our personal and professional lives, the importance of internet awareness and cyber security cannot be overstated. To educate and empower individuals and organizations in navigating the complexities of the online world, we bring you a lineup of exceptional speakers who are experts in internet awareness and cyber security. From renowned internet cyber security experts to trending speakers of 2023, our lineup promises to deliver valuable insights and strategies to safeguard against online threats.
Internet Awareness Speakers:
Our internet awareness speakers are dedicated to promoting safe and responsible internet practices. With their extensive knowledge and experience, they shed light on the potential risks associated with the online world and provide practical guidance to maintain a secure digital presence. These speakers focus on raising awareness about cyber threats, online privacy, social media safety, and digital ethics, ensuring that individuals are equipped with the necessary knowledge to navigate the internet safely.
Internet Cyber Security Experts:
Our esteemed internet cyber security experts possess in-depth expertise in securing digital environments against cyber threats. They delve into the intricacies of cyber attacks, data breaches, and network vulnerabilities, sharing their insights on robust security measures, industry best practices, and emerging trends. These experts equip organizations with the tools and strategies to protect their valuable assets from malicious actors and ensure a resilient cyber defense posture.
Internet Cyber Security Speakers:
Our internet cyber security speakers combine technical expertise with exceptional communication skills. They bridge the gap between complex cyber security concepts and non-technical audiences, making the subject accessible and engaging for everyone. These speakers cover a wide range of topics, including network security, data protection, cloud security, and incident response, instilling a sense of urgency and empowering individuals and organizations to take proactive steps in safeguarding their online presence.
Trending Cyber Security Speaker 2023

:
Our lineup also features the trending cyber security speaker 2023, someone at the forefront of the industry, with fresh perspectives and up-to-date insights. This speaker brings a pulse on the latest cyber threats, technological advancements, and regulatory changes. With their captivating speaking style and forward-thinking approach, they inspire audiences to stay ahead of the curve and adapt to the ever-evolving cyber landscape.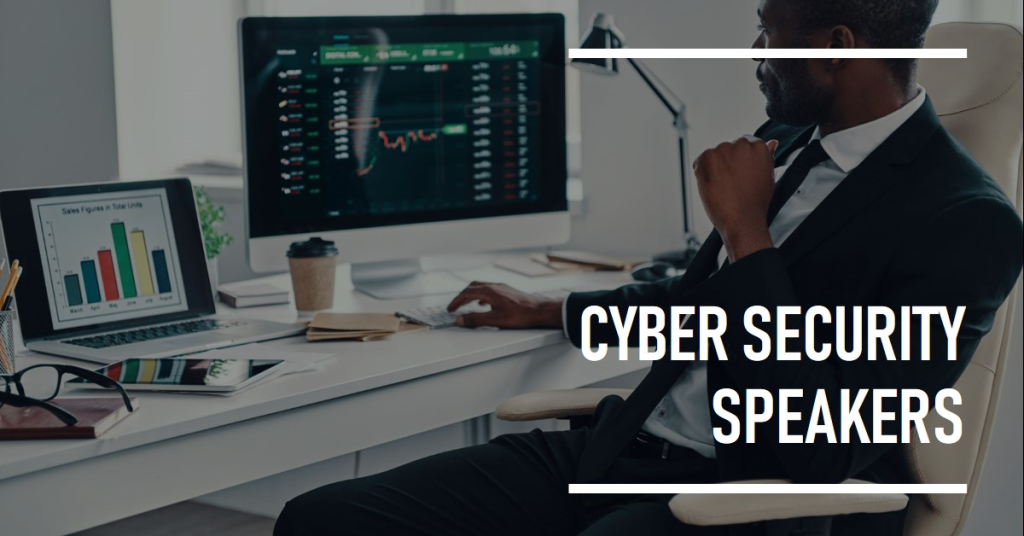 Trending Cyber Security Speaker 2023: Insights and Strategies for a Secure Future
Welcome to the official website of Peter Hacker, your trusted source for cutting-edge insights and expertise in the realm of internet awareness and cyber security. As one of the leading Internet Awareness Speakers and Cyber Security Experts in the industry, Peter Hacker is committed to equipping individuals and organizations with the knowledge and skills they need to navigate the digital landscape securely.
With cyber threats evolving at an alarming pace, it is crucial to stay informed and prepared. Peter Hacker's workshops are designed to address these challenges head-on, providing participants with practical strategies and up-to-date information to enhance their cyber security defenses. By attending Peter's workshops, you will gain invaluable insights from an acclaimed speaker and benefit from his years of experience in the field.
Protect Your Digital Assets
As a Trending Cyber Security Speaker for 2023, PeterHacker.io stays at the forefront of emerging trends, technologies, and threats. His dynamic presentations captivate audiences and leave a lasting impact. Whether you are an individual looking to safeguard your personal information or a business aiming to fortify your digital infrastructure, Peter's expertise as one of the most sought-after Internet Cyber Security Speakers is unparalleled.
By registering for PeterHacker.io workshops, you will have exclusive access to his wealth of knowledge and practical guidance. From understanding common cyber threats to implementing effective security measures, Peter will guide you through the complexities of the digital landscape, ensuring you stay ahead of potential risks.
Don't miss this opportunity to learn from one of the most respected Internet Awareness Speakers and Cyber Security Experts. Register now to secure your spot at Peter Hacker's workshop and take proactive steps towards a safer and more secure online presence. Empower yourself with the insights and skills needed to protect your digital assets and navigate the digital world with confidence.